featured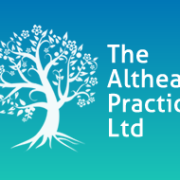 Dr Stephen Pereira
Degrees: MD, FRCPsych, DPM, Msc, MBBS
Dr. Stephen Pereira has over 35 years of experience in psychiatry and has been in private practice in the City for the past 22 years. He is one of a small number of consultant psychiatrists in the country who has formally trained in Cognitive Therapy and Behaviour Therapy and extensively practice Cognitive Behaviour Therapy (CBT). He trained at the Oxford School, which has a worldwide reputation as a Centre of Excellence in CBT. He trained in Behaviour Therapy at the Institute of Psychiatry, Kings College. He also obtained further training in CBT and Marital and Sexual problems at Guy's Hospital, King's College, London at Masters's Level.
He is a Fellow of the Royal College of Psychiatrists and the National Institute of Mental Health in England (NIMHE).
He has considerable experience in treating work-related stress disorders, especially for magic circle law firms, large corporate, very large investment banks, and financial institutions within the 'Square Mile' in the City of London and Canary Wharf. He also has a specialist practice in the West End at King Road.
He is a specialist in the 'neurosis' spectrum of psychiatric disorders including panic disorder, anxiety, depression, and associated addiction problems, work-related stress, and obsessive-compulsive disorders.
His private clinics are at London Bridge and Kings Road. He admits patients to the Capio Nightingale Hospital at Marylebone if needed.
Dr. Stephen Pereira is recognized by BUPA, AXA PPP, Pru Health, ALLIANZ, Groupama, Aviva, Cigna, and l other private medical insurers in the UK.
General Info
Clinics Name: The Althea Practice
Google Map Location:
Keats House, Near Guys Hospital 24-26 St. Thomas Street London SE1 9RS
Contact Business