featured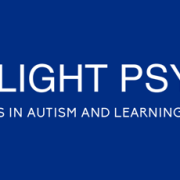 Dr Rejaul Islam
Degrees: MBBS, MRCPsych, S12(2) and Approved Clinician status
Dr Rejaul Islam MBBS, MRCPsych, S12(2) and Approved Clinician status
Rejaul is the Co-Founder and Clinical Director of Skylight Psychiatry.
Rejaul is a consultant psychiatrist specializing in adults with Autism, ADHD, and Learning Disabilities. He currently works as Clinical Lead at a leading private hospital for people with learning disabilities and/or autism where he has overseen the development of an Autism and ADHD diagnostic service. He is also the National Clinical Director for Developmental Disorders for the leading provider of independent mental health services in the UK.
Rejaul has many years of experience in mental health and developmental disorders. He completed his higher specialist training at the prestigious South London and Maudsley NHS Foundation Trust where he gained valuable experience at the national autism diagnostic center and various community and in-patient mental health learning disabilities units. He held a leading role in an international clinical trial testing a new drug for Autism (The V1aduct trial) with Roche pharmaceuticals and Kings College London. Rejaul is a keen educator and a guest lecturer at the MSc Mental Health Sciences program at Kings College London and he has been nominated multiple times for teaching excellence awards.
Rejaul is a staunch advocate for people with learning disabilities. He supports the STOMP initiative (Stopping overmedication for people with learning disabilities/autism) and challenges the stigma that is associated with people who have learning disabilities and/or autism.
Co-Founder and 
Chief Operating Officer
Ms. Rahela Choudhury BSc MSc
Rahela has over 10 years of experience in clinical trials and has managed several clinical projects and teams in an operational setting. She holds a Bsc in Pharmaceutical Chemistry and an MSc in Cancer Therapeutics, both obtained in London.
Rahela has a keen interest in autism, ADHD, and intellectual disabilities from her own close personal experiences, and this, combined with her skills in establishing organization and efficiency within teams, in addition to her clinical project and line management experience drives her passion for Skylight Psychiatry.
Why choose us?
We are CQC-regulated. Although we have not yet had an inspection, for us to be registered, we have demonstrated evidence of meeting the criteria for Safe, Reliable, Effective, Well-Led, and Responsive services and we will continue to be regulated by the CQC
We are easily accessible through your phones, laptops, or tablets from the comforts of your own homes.

We have clear and effective systems in place through our policies
Keeping your data safe is paramount to us. We meet the NHS standards and advances in technology for data protection and security.
We have a variety of hard-to-find clinical experts who are all skilled and experienced in neurodevelopmental disorders, comprehensively vetted by our robust recruitment policies.
We have considerable capacity for out of hours assessments during evenings and weekends to suit your needs
Book your appointments with clinicians of your choice. If you prefer, we can match you with our clinicians.
In exceptional circumstances where remote assessments are not possible or according to patient preference, we may provide face-to-face reviews.
Autism and ADHD diagnostic assessments are confirmed by an experienced psychiatrist following multidisciplinary team input and using diagnostic tools by NICE guidance.
We can offer treatment for other mental health disorders such as depression, anxiety, and many more through evidence-based practices and provide treatment for people with existing diagnoses of a neurodevelopmental disorder.
Our Specialist Assessments are carried out by members of the multidisciplinary team including psychologists, nurses, occupational therapists, speech and language therapists, and social workers often collaboratively.
Appreciating that our service is for people with neurodevelopmental disorders, we welcome involvement from our users in the strategic planning of our service and in providing insights for our blog.
The Team of Experts
Our team consists of:
Psychiatrists

Forensic, Clinical, and Counselling Psychologists

Counselors

Neurodevelopmental Specialists

Occupational Therapists

Mental health Learning Disabilities Nurse specialists

Physical health nurses

Speech & Language Therapists

Social Workers

Administrative Staff
Following successful referral and registration with our service, our welcome pack will provide a brief synopsis of each of our professionals. People who book an assessment with us can select a professional of their choice or they can leave it to Skylight Psychiatry to match the appropriate clinician.

Complaints & Compliments
We take complaints very seriously and will formally investigate complaints made about any individual representing the company by our Complaints and Compliments Policy.
If you wish to make a complaint please email: complaints@skylightpsychiatry.co.uk
We value all feedback and we particularly value compliments which we request are emailed directly to us at: info@skylightpsychiatry.co.uk
or within the feedback form provided at the end of receiving a service with us. Please provide names of individuals that you wish to compliment as we too can give them the recognition internally for their good work.
Safeguarding
It is our professional duty as a service and for the individual clinician that we safeguard our clients, and identify and escalate any concerns we have as per our safeguarding adults and children policy. All of our staff receive specific training around safeguarding and we notify the appropriate authorities if we have any concerns.
See our safeguarding adults and children policy.
Equality, Diversity, and Human Rights
Skylight Psychiatry is committed to creating a culture in which equality and diversity are promoted actively and unlawful discrimination is not tolerated. Skylight Psychiatry recognizes that the experiences and needs of every individual are unique and strives to respect and value the diversity of its patients and staff members.
Patients of Skylight Psychiatry have a right to be treated fairly. They will not be discriminated against on any grounds including age, disability, gender reassignment, marriage and civil partnership, pregnancy and maternity, race, religion or belief, sex, or sexual orientation. Patients can expect to be treated with dignity and respect.
Skylight Psychiatry's staff members can expect to work in an environment where diversity is valued, and equality of opportunity is promoted. The staff has a right to be treated fairly in recruitment and career progression.
See our equality, diversity, and human rights policy and procedures.
Whistleblowing
We provide all of our professionals with the means to an accessible whistleblowing service if there are any concerns raised within our service. Our duty as professionals to protect our patients and prevent harm goes above and beyond all else and there are effective and direct means to raise any concerns.
See our whistleblowing policy.
General Info
Clinics Name: Skylight Psychiatry
Google Map Location:
96 Harley St, London W1G 9DQ, United Kingdom
Contact Business