featured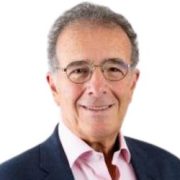 Dr Pablo Jeczmien
Degrees: MD, MRCPsych, Diploma – Health Management
From my very first steps in psychiatry as a trainee, over 35 years ago, I always strived to find a way to integrate the body and the mind. It was because of this search that very early on in my career I trained  and began to practice psychotherapy.
We are not only physical beings but psychological ones too and looking at our "mental health" issues from a strict physical (psychiatry) perspective, which consists of signs and symptoms, does not allow us to capture the complexity of our individual soul.
Psychiatry addresses the signs and symptoms, treating them with the help of medications. Strictly speaking it does not address the underlying reasons for the disorder, whether it is a psychological or a physical one. Or in other words, it does not look at the conflicts and traumas nor at the underlying physical reason for the imbalance in neurotransmitters known to be present in psychosis or depression.
In my approach to a clinical presentation and in addition to conventional psychiatry – which includes medications when needed and discussed and accepted by my patients – I address the psychological component as well as the physical through an integrative medicine approach.
Integrative Medicine – a very fast developing field – strives to identify the physical factors which contribute to the physical deficiencies and their manifestations (signs and symptoms) – and strives to correct this with natural "medications". Whether there is a disbalance in the microbiota/microbiome in our guts and/or minerals or vitamins deficiencies, the aim is to help the body to regain its natural balance.
In a way, this is no different from a psychological and psychotherapeutic approach; the emphasis is in supporting the body and the mind, together with the spiritual element in us, to healing itself.
From severe mental health disorders such as a bipolar condition to anxiety or post trauma, all have an underlying psychological condition which cannot be addressed or resolved merely by taking medications; an holistic approach is needed if we truly intend to address the roots of such conditions.
BACKGROUND AND EXPERIENCE
My career began training as a heart surgeon, yet I decided to abandon the trade for specialisation in psychiatry and psychotherapy. I am a consultant psychiatrist in the NHS with more than 35 years of experience in the field. I serve today as a General Adult Consultant Psychiatrist and a Psychotherapist for The Riverside Practice Centre for Health and Wellbeing in East Sussex and 10 Harley Street clinic in London. I not only see individuals, but also couples and families for psychotherapy.
My expertise extends across many specific specialties, with experience spanning the studied areas of depression, anxiety orders and post-traumatic stress orders, psychosis and personality disorders. Therapeutically, I combine my psychiatric knowledge with psychotherapy to best help my patients' specific and unique needs. I holistically approach medicine to provide the best care possible at all times in my approaches to mental health and psychological disorders.
Google Map Location:
10 Harley St, London W1G 9PF, United Kingdom