featured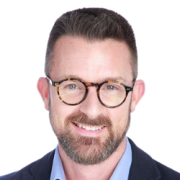 Dr Liam Parsonage
Consultant Psychiatrist - Adult
Degrees: GMC Specialist Register (General Adult and Old Age Psychiatry, 2010)
Dr Parsonage trained in the NHS and worked as an NHS Consultant Psychiatrist in community mental health services for seven years and for two years as the Lead Consultant for NW Surrey community mental health services in Surrey and Borders Partnership NHS Foundation Trust, before moving to the independent sector. Dr Parsonage is Section 12 approved and an approved clinician under the Mental Health Act.
Since joining Priory Hospital North London, Dr Parsonage regularly contributes to the academic programme and teaching of medical students on rotation at the hospital.  Dr Parsonage sees self-funding patients and he is registered with all the major insurance companies.
Dr Parsonage regularly provides medicolegal psychiatric reports for the civil court, criminal court and employment tribunals.  Dr Parsonage provides psychiatric evaluations of mental disorders, sleep disorders, and attention deficit disorder (ADHD).  He provides mental capacity assessments; university performance and mitigating circumstances reports; psychiatric evaluations of the effects of abuse, neglect or trauma, post-traumatic stress disorder; and personal injury.  Dr Parsonage provides psychiatric evaluations relating to occupational health matters including fitness to return to work and early retirement on medical grounds. He also offers psychiatric evaluations regarding immigration matters.
Training
Dr Parsonage completed his psychiatric training with the London Deanery in 2010 and he has been a member of the Royal College of Psychiatrists since 2006.  He was awarded his MBBS medical degree from University College Hospital and Royal Free Medical School in 2001 with a merit for overall performance and distinction in pharmacology.
Dr Parsonage completed his pre-clinical studies in 1997 at Oxford University, Queen's College, where he was awarded a first-class Bachelor of Arts (BA) honours degree in Physiological Sciences.  Dr Parsonage has a Postgraduate Certificate in Medical Education, and he continues to take a keen interest in the teaching and training of other doctors and medical students.
Research interests
Dr Parsonage is currently studying at the Institute of Psychoanalysis, London, towards a qualification in psychoanalytic studies.
General Info
Clinics Name: Priory Hospital North London
Awards: Not Available
Memberships: Not Available
Grovelands House, The Bourne, London N14 6RA, United Kingdom
Contact Business