featured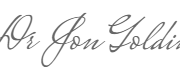 Dr Jon Goldin
Degrees: FRCPsych Royal College of Psychiatrists (2015), MRCPsych Royal College of Psychiatrists (1998), Diploma in Child Health (1994), MB ChB University of Manchester (1992), BSc (Hons) Psychology University of Manchester (1989)
Dr. Jon Goldin is a Consultant in Child and Adolescent Psychiatry at Great Ormond Street Hospital (GOSH) in London. His areas of expertise lie in the assessment and management of depression, anxiety, emotional and behavioral difficulties, and ADHD.
Dr. Goldin has vast experience in assessing and managing mental health difficulties in both children and adolescents. In addition to his work as an NHS Consultant over the past 20 years, he holds/has held several prominent positions within the field of Child and Adolescent Psychiatry. He is an Honorary Senior Lecturer at the Institute of Child Health and is the College Lead for Parliamentary Engagement at The Royal College of Psychiatrists. For 10 years he was the Joint Training Programme Director in Child and Adolescent Psychiatry for the Great Ormond Street and Royal London Higher Training Scheme. He was formerly the Vice-Chair of the Child and Adolescent Faculty at RCPsych and the Head of Department in the Department of Child and Adolescent Mental Health (DCAMH).
Dr. Jon Goldin currently sees all his private patients remotely via Zoom and occasionally at Great Ormond Street Hospital International and Private Patients wing.
General Info
Awards: RCPsych Finalist – Psychiatric Communicator of the Year (2020), Psychiatric Communicator of the Year Finalist, Royal College of Psychiatrists (2021), Top Doctors Award (2021)
Memberships: Association for Child and Adolescent Mental Health, Association for Psychoanalytic Psychotherapy in the NHS, British Medical Association, Fellow of the Royal College of Psychiatrists
Google Map Location:
Great Ormond Street, London WC1N 3JH, United Kingdom