featured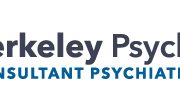 Dr Hugo de Waal
Degrees: MD, Free University of Amsterdam, 1989
Having passed the membership examination of the Royal College of Psychiatrists in 1993, I was elected a member of the Royal College of Psychiatrists (RCPsych) and started my senior specialist training. I became a consultant in psychiatry in 1998 having concluded my senior specialist training in June 1997. In 2008 I was awarded the Fellowship of the Royal College. The Fellowship is awarded as a mark of distinction and in recognition of contributions to psychiatry in:
Setting standards and promoting excellence in mental health care.
Leading, representing, and supporting psychiatrists.
Working with patients, carers, and their organizations.
As a Consultant, I led a comprehensive psychiatric community team in North Norfolk from February 1998. In April 2009 I took on an extra role and became the Lead Clinician for all psychiatric services in North Norfolk and I continued in that role until May 2012. In March 2013 I took responsibility for the newly opened Dementia Care Academy at Hammerton Court in the Julian Hospital in Norwich. I was instrumental in presenting the clinical case for this multi-million-pound development, at that time the largest single investment into dementia care in the UK. It combined inpatient care for people with severe dementia with education and research, collaborating with a wide range of stakeholders, patients, and carers.
In 2013 I was approached by the South London & Maudsley NHS Foundation Trust to evaluate its community services and explore how the services could be improved. In the same year, I was appointed as the Clinical Director for Dementia at the South London Health Innovation Network (the HIN). The HIN is one of 14 Academic Health Sciences Networks in the UK (the AHSNs). The AHSNs were set up to identify innovations in health care, support and foster their development and disseminate successful initiatives across the NHS and other care providers.
I was a Senior Lecturer at the Medical School of the University of East Anglia from October 2003 until May 2016. I taught medical students in lectures and seminars, focusing on medical ethics and selected psychiatric topics.
In December 2007 I was appointed Associate Dean for Psychiatry in Cambridge (the 'Eastern Deanery') and became Head of the Postgraduate School in Psychiatry (the 4th largest postgraduate school of psychiatry in the UK), taking responsibility for the postgraduate psychiatric training of around 280 trainees at any point in time, dispersed across 7 Mental Health Trusts and covering around 15% of the country. Nationally I was involved in the design of trainee appraisal systems to monitor trainees' progress.
In 2008 I was elected as a Fellow of the Higher Education Academy. The Fellowship is awarded in recognition of a proven track record in professional education and training.
I have been a member of the Education Section of the World Psychiatric Association since 2008.
General Info
Clinics Name: Berkeley Psychiatrists Private Psychiatry
Awards: Member of the Royal College of Psychiatrists (MRCPsych), London 1993
Google Map Location:
35 Berkeley Square, London W1J 5BF, United Kingdom