featured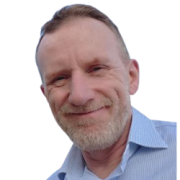 Dr Justin Basquille
Degrees: MB BCh, MRCPsych, BAO, CCST
Dr Basquille is a Consultant Psychiatrist with over 20 years of experience helping patients with mental health concerns, within the NHS and private practice. As a psychiatrist, he provides a medical service that focuses on the diagnosing and treatment of a wide range of mental health conditions and psychiatric disorders. He can evaluate, assess and recommend a course of medication that can provide you with physical, mental, and emotional relief for a range of psychological concerns.
Research indicates that prescribed medication alongside psychotherapy can be more effective than either treatment alone, in aiding mental health recovery with certain conditions.
Dr Basquille and the therapy team at KlearMinds work collaboratively with clients if a joint treatment approach can achieve a better outcome. Dr Basquille offers a warm and collaborative approach that is aimed at helping you understand and treat your problems.
Google Map Location:
10 Harley St, London W1G 9PF, United Kingdom
Contact Business