featured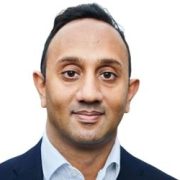 Dr Bhaskar Punukollu
Degrees: MBBS, Dip Mgt, MRCPsych
Professional experience
Dr Bhaskar Punukollu has worked as a Consultant Psychiatrist since 2009 in the private sector at Nightingale Hospital and Sloane Medical Practice in Chelsea. He sees large numbers of patients with a range of disorders encompassing both General Adult and Addictions Psychiatry.
Dr Punukollu also works in the NHS where he is the Lead Consultant Psychiatrist for Camden and Islington NHS Substance Misuse Services, UCL Lecturer, and Programme Director for the UCLP postgraduate psychiatry Training Scheme.
Prior to being a Consultant Psychiatrist, Dr Punukollu developed expertise by working in busy Central London psychiatry training posts for over 7 years (based mainly at Chelsea and Westminster and Charing Cross Hospitals).
During his training, he was awarded a competitive grant to undertake a fellowship at the UCLA Resnick Neuropsychiatric Institute in the USA where he gained experience in addiction psychiatry research.
Dr Punukollu has experience in psychotherapy in the form of CBT, psychoanalysis and EMDR. He brings elements of these into his sessions with patients. He has expertise in psychopharmacology and regularly attends workshops in the UK and USA in order to keep his knowledge and skills at the forefront.
Personal statement
Dr Punukullo's main area of expertise includes Adult ADHD, addictions (all aspects including alcohol and drug dependence, gambling and compulsive sexual behaviour, benzodiazepine and club drug dependence), trauma (PTSD and minor trauma), depression and anxiety disorders (including OCD, BDD and panic disorder), sleep disorders, bipolar affective disorder and schizophrenia.
He is passionate about building relationships with patients and will put in maximum energy towards helping them. I work collaboratively and in partnership with them to address their difficulties.
Dr Punukullo believes there is a lot of stigma about mental illness. He feels strongly against this subject and tries to aid recovery through psychoeducation aimed at improvising insight and reducing self-stigmatising negative patterns of illness behaviour.
In Dr Punukollu's spare time he enjoys travelling, golfing and cooking. He enjoys watching football, as well as being a Chelsea fan and has a friendship with an ex-Chelsea footballer. He sees many professional sportspeople in his clinic.
He is also a writer and has won a David Hockney Contemporary Arts prize for creative writing.
General Info
Clinics Name: Nightingale Hospital
Google Map Location:
Zen Clinic, 53 Beauchamp Pl, London SW3 1NY, United Kingdom